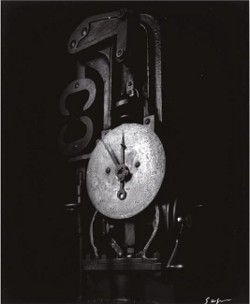 In about four hours' work today on Seems to Fit, I wrote just about two thousand words. Which was neither bad nor exceptional, and just fine — not least, because it brings me within perhaps a thousand words (but probably less) of The End.
I've been thinking a lot about the structure of this last portion of the book:
It departs from the structure of earlier drafts. For most of their length, they had consisted of a rotation of chapters, each from the point of view of a single character. But what I have always thought of as The Climactic Scene filled one enormous chapter, broken up into sections — one character per section, with some characters getting more than one section apiece. The Climactic Scene was followed by a chapter of denouement.
Here in this draft, The Climactic Scene has been blown apart into — I don't know — maybe ten or a dozen fragments: very very short chapters with (I hope) a sort of rising urgency. The action is much the same (and also much different, because I've now got an additional character in the mix: an active antagonist). But also, some of these short chapters are broken into sections: one character's POV apiece. I'm hoping the effect will be that of, well, not chaos exactly, but of (y'know) Jesus Mary and Joseph there's a lot going on…! We'll see about that.
But also in this draft there is not a denouement. More precisely, there are two of the things. The first (which I just completed) draws things to a close for every character but one. The second (coming up) will tie up the loose ends for the remaining character, as well as for the book as a whole.
This last-bulleted feature of the book's construction feels unconventional to me. And — who knows? — I mean, on the one hand perhaps messing with convention just gives Agent X, Editor Y, and/or Reader Z one more potential reason not to bother committing to Seems to Fit. Which could even be the fatal reason, right?
So shouldn't I play it safe, follow the "rules" (at least as I imagine them) and combine the two denouements into one?
Well, I don't know about that.
Damn it (I think to myself). These people and I have been working together off and on for twenty years, but really, really seriously these last three. It could probably be argued that neither they nor I have been as hard on one another as we should have been. (And it could probably be argued, just as well, that we've all been way too hard on ourselves.)
The thing is, though: They mean something to me now. (In an odd bit of writerly neurosis, bordering on psychosis maybe, I hope that I mean something to them now, too.) Maybe our collective enterprise will never, for one reason or another, shudder its rickety way onto bookstore or warehouse shelves, into e-readers' storage, even up into the Internet cloud. It doesn't matt—
Well, okay, it does matter, on a dozen different levels, but it doesn't matter for right now. Because right now, this is our moment. Just us. Me and my characters. They have given me what they have, what they can, and they have given it for a long time now; I could not (I am convinced) make them do any of it. But for just so long, I have given them what they could not do for themselves: I have tried to honor them with packaging, with wardrobes and settings, with faithful transcripts of their words — and yes, with structures within which what they've done for me makes sense.
So after The (big) Climactic Scene, for reasons which I hope will make sense to readers (as well as to the characters themselves), I've decided to offer not one but two codas. That last one, I think, must stand on its own if Seems to Fit is to stand on its own. That one character really, really deserves it: the seat, as it were, of honor; the chair at the head of the table. He has been the loneliest character in the whole book. But without him, the whole thing doesn't exist.
George, Larry, Pierce, Wayne, Martin, and Bonnie: they carried the load for ninety-five percent of the draft's 150K words. They have the heft — the gravitas — of plot testifying to their several and joint "realities."
Update, 2011-07-17: Whoops. Forgot to include Emrys in that list there, didn't I? But we all said good-bye to Emrys months and months ago.
But Al? True, Al's popped up from time to time. He's had center stage for a few monologues and flashbacks. But Al, damn. Al… you really, really deserve the last word.
_______________________
P.S. This is a very strange blog post and maybe, when I re-read it in a few hours, days, or weeks, I'll wonder what the hell I was thinking — even what it means — and either remove it altogether or at least put it on a private, password-protected footing. Who knows. For now I just want to say it.